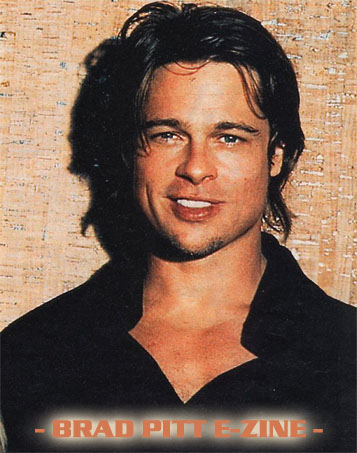 Welcome to the...

a cheers to Brad and his fans electronic magazine
by Alexandra
---
A FAREWELL LETTER
Dear Brad fans,
As most of you may remember, this site grew within a few months, because I was updating it every few days. However, for the past few months I have been really busy. Moreover, I have seen that many of the pictures that I have uploaded to this site are already transferred to other Brad sites. There is no reason for me to keep a site that includes the same old stuff…
As a result, I am no longer able to maintain this site. I am still a great Brad fan and I will be delighted to accept any news, comments, or Brad stuff in my email address. (NO SPAM MAIL AND ADVERTISEMENTS, PLEASE!)
You can find some great Brad sites by clicking here, so I'm sure you won't notice the difference between whether the Brad Pitt E-zine is up or not…
I WOULD LIKE TO THANK the thousands of people who have visited this site from all over the world, the people who subscribed to the Brad Pitt E-zine and those of you who have signed my Guest Book. Take care everyone… It's been fun!
Sincerely,
Alexandra
---
Brad's mailing addresses
Brad Pitt
c/o Creative Artist Agency, Inc:
9830 Wilshire Boulevard
Beverly Hills, CA 90212, USA
Brad Pitt
9150 Wilshire Boulevard Suite 350
Beverly Hills, CA 90212, USA