Brad Pitt advertisements for "Damiani" italian jewelry!
click on thumbnails to get full version
---
Damiani tv-ads
- Notice that Brad is wearing the clothes from the L.A. Fight Club premiere-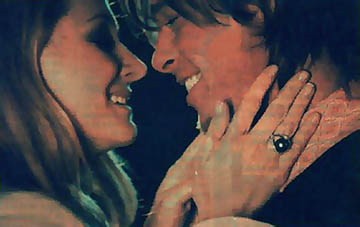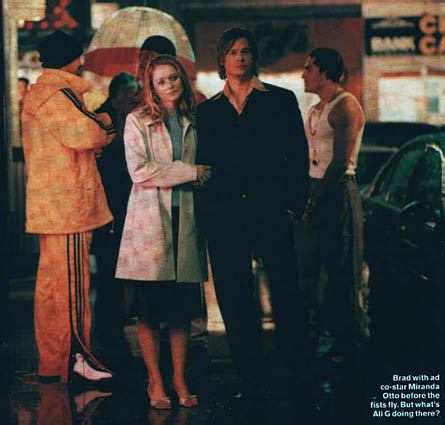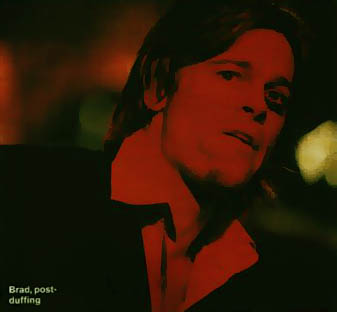 Heat Magazine (UK) - 6th April
Brad beaten up in ad

Brad Pitt goes back to Fight Club territory with his new jewellery ad

THESE ARE THE FIRST PICTURES from Brad Pitt's latest project - a TV ad campaign for Milan-based jewellery house, Damiani. As revealed in Heat last week, Damiani hired Brad after they designed the £70,000 diamond ring which he gave to Jennifer Aniston.

The Fight Club-style ad, which features a street brawl and was filmed in Los Angeles with 120 extras, premieres in Italy later this month.

Pitt performs all his own stunts. When asked if he was afraid of getting hurt, Pitt joked, "Until I get uglier noone will take me seriously."
a special "thanx" to Valentina!
Created by Alexandra Haviara - Online since 22nd October, 1999
Page last updated: 11th April 2000